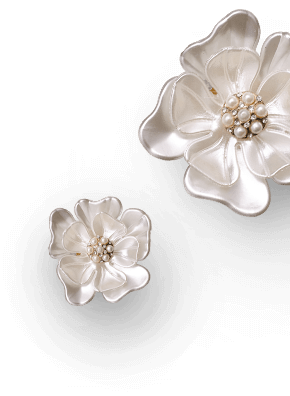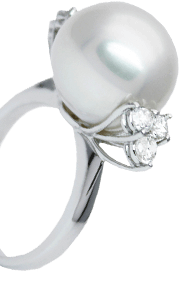 WEBINAR WITH PRESIDIUM INSTRUMENTS
SJA and Presidium Instruments Pte Ltd jointly organised a webinar on the identification of Lab-Grown Diamonds, Natural Diamonds, Moissanites & Simulants and how Presidium's instruments exclusively for SJA members on 19 May 2021.
The event focused on the use of Presidium's instruments to distinguish between lab grown diamonds, natural diamonds, moissanites and simulants. SJA members were entitled to a 10% discount on Presidium's full range of products.
WEBINAR – IDENTIFYING HEAT TREATED RUBIES AND SAPPHIRES
In collaboration with Far East Gemological Institute Pte Ltd,  a online webinar titled "Identifying Heat Treated Rubies and Sapphires" was organised exclusively for SJA members on 15 April 2021. The following subjects were shared at the webinar :
1. History of heat treatment of rubies and sapphires
2. Types of heat treatment
3. Testing and observation
4. Conclusion
WEBINAR – LABORATORY-GROWN DIAMOND AND ITS IDENTIFICATION
In collaboration with Nan Yang Gemmological Institute (NGI), SJA held a Mandarin Webinar on Laboratory-Grown Diamond and Its Identification, exclusively for SJA members on 26 November 2020 via Zoom
Members were able to gain knowledges on :
Properties and different types of diamonds
Lab-grown (synthetic) diamonds (CVD and HPHT) and their identification
Verification of certified diamonds
WEBINAR ON ANTI-MONEY LAUNDERING /COUNTERING THE FINANCING OF TERRORISM (AML/CFT)
A Webinar on the topic of Anti-Money Laundering /Countering the Financing of Terrorism (AML/CFT) was jointly organised by SJA and Ingenique Solutions Pte Ltd on 29 October 2020 via Zoom.
Attendees of the Webinar learnt about key aspects of AML/CFT compliance for frontline retail staff, ways to implement MinLaw's guidelines and how to implement an effective, ongoing monitoring process.
For the presentation slides on Compliance, click here
For the presentation slides on Ongoing Monitoring, click here
SJA WON THE STAR PARTNER AWARD!
SJA was nominated by the Ministry of Law for the Public Sector Transformation (PST) Awards and has won the Star Partner Award for adopting a professional approach towards the implementation of the Precious Stones & Precious Metals (PSPM) Act. Since the introduction of the Act in 2019, SJA has actively participated in MinLaw's industry associations' consultation meetings and has shared feedback and suggestions on behalf of its members and the sector at large.
The award ceremony was held on 21 October 2020, at 3.30 pm via Zoom. Click  here to watch SJA in action at the ceremony.
You may also view the Awards flipbook here
INAUGURATION OF THE 51ST EXECUTIVE COMMITTEE
SJA held its FIRST virtual Inauguration Ceremony on 28 September 2020. The event was graced by Ms Low Yen Ling – Minister of State (MOS) for the Ministry of Trade & Industry and Ministry of Culture, Community & Youth.
As witnessed by MOS; SJA Honorary Advisor – Mr Lee Yi Shyan; representatives from Enterprise Singapore; officials from Ministry of Trade & Industry and SJA members, the newly inaugurated Exco members undertook an Oath recitation corporately.  Overall, it was a memorable event for all.
You may view the video here