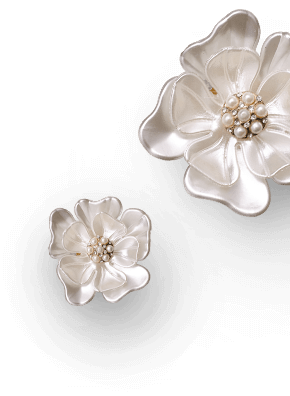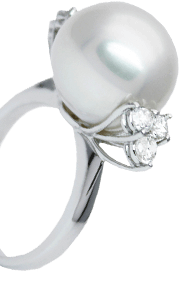 A Visit to ITE College Central
On 19 February 2019, the Youth sub-committee met up with the senior course manager of the School of Business and Services at ITE College Central to discuss possible collaboration with ITE on developing a talent pipeline for the local jewellery industry.
CNY Luncheon 2019
SJA ushered in the year of the Pig with a Chinese New Year Luncheon on 13 February 2019, Wednesday. The gathering was at a new venue – Event Hall @ Singapore Flyer. Members and guests were treated to a different dining experience as they feasted on delectable Cantonese styled cuisine amidst a backdrop of clear blue skies and vast seas. SJA's Honorary Advisor – Mr Lee Yi Shyan graced the event as the Guest-of-Honour.
Singapore Jewellery & Gem Fair 2018
The last edition of the Singapore Jewellery and Gem Fair (SJGF) opened to much fanfare created by the opening sequence, a LED lion dance performance. Held at Marina Bay Sands Expo & Convention Centre from 26 to 29 October 2018, this year's edition included an engaging panel discussion titled Jewellery Design 4.0 – The Way Forward for veterans and budding designers to discuss about the importance of setting a conducive climate to support the recent emergence of jewellery designers in the industry, the challenges that impact them and the need to foster an entrepreneurial spirit in them to venture beyond Singapore.
Digitalisation of the Hand Carried Export Scheme
SJA hosted a briefing with Enterprise Singapore (ESG) and Singapore Customs to pilot launch the digitalised Hand-Carried Export Scheme (HCES), managed by Singapore Customs' Networked Trade Platform (NTP), at the Singapore Jewellery and Gem Fair 2018. This briefing was held at the Little Red Dot room at ESG on 27 August 2018 and about 60 members and guests attended the event.
79th SJA Anniversary Celebrations
On 4 May 2018, SJA celebrated 79 years of progress and the installation of its 50th Executive Committee amidst the backdrop of Regent Hotel, Singapore. The event was graced by Ms Joan Pereira, Member of Parliament – Tanjong Pagar GRC.
Trip to Ipoh
A 7-member delegation, comprising President Ho Nai Chuen from On Cheong Jewellery; Mr Tay Kunming from Far East Gemological Institute; Mr Lee Cheung from Legar Jewellery; Mr Chu Ah Kit and Mr Wong Kian Chon from Kit Leong Goldsmith; Mr Yeah Hiang Nam and Mr Yeah Chia Kai from Golden Goldsmith Jewellers, attended the 41st Annual General Meeting of the Federation of Goldsmiths and Jewellers Associations of Malaysia (FGJAM) at Kinta Riverfront Hotel in Ipoh, Malaysia from 28 to 30 April 2018.